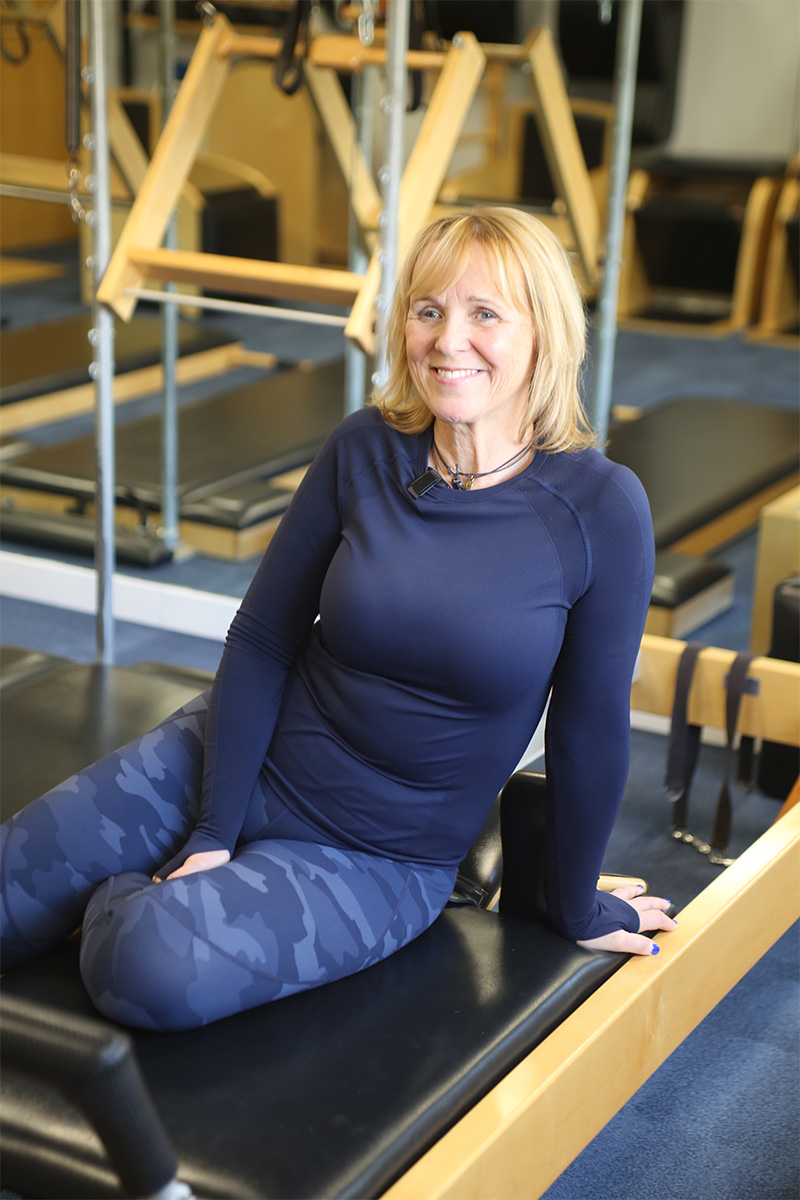 Founder of Pure Movement Pilates - Pilates Teacher & Personal Trainer
Hey there! I'm Karen, the force behind Pure Movement Pilates, and I am beyond thrilled to share my exhilarating journey with you. Let me take you back to 1994 when my life took a complete turn. From being an International Croupier, I made a bold decision to dive headfirst into the Health and Fitness Industry, and oh boy, what a ride it has been.
Before my deep dive into the world of Pilates, I had an exciting journey as an aerobics teacher and Personal Trainer and worked in some of the most prestigious health clubs in and around London.
In the late 90's, I stumbled upon Pilates and little did I know that it would become a profound passion and transformative force in my life. It captivated me from the very beginning, and I made the bold decision to fully immerse myself in the world of Pilates and in 2000 the start of my journey led me to Toronto, Canada, where I embarked on my initial Pilates training.
After teaching for three years, my insatiable thirst for knowledge led me to embark on my first apprenticeship, immersing myself in the world of Pilates apparatus. Through ongoing education and workshops, I not only expanded my skills but also continuously self-discovered and enhanced my abilities as a teacher. It was during this transformative period that I witnessed the profound impact of my teaching on others, igniting a deep love for guiding and empowering my students.
In 2003 my thirst for knowledge led me to embark on my first Pilates apprenticeship, where I discovered the Pilates apparatus and began teaching in various studios and for an Osteopathic clinic.
In 2009, a pivotal moment in my career sparked a deep questioning of the knowledge I had acquired. It became evident that something vital was missing. The Pilates method I had been exposed to felt diluted, and the essence of the work had been lost along the way. This realisation ignited a profound curiosity within me and a burning desire to uncover the authentic roots of Pilates.
Fuelled by an insatiable curiosity, I embarked on a quest to find teachers who had received training directly from Joseph Pilates' protégés or had immersed themselves in the classical approach under the guidance of 1st generation teachers. Eventually I was fortunate enough to cross paths with a truly exceptional teacher who had the privilege of being trained by Romana Kryzanowska, a highly esteemed student of Joseph Pilates himself. This encounter proved to be transformative, as it allowed me to truly understand and experience the authentic essence of the Pilates method and reignited my passion.
This transformative journey led me to fulfilling my dream of opening a fully equipped studio where individuals could fully immerse themselves and experience authentic Pilates and the incredible benefits of Personal Training, and in 2011, I made this happen!
I invite you to come and be part of my dream.
Karen
My personal journey with Pilates began after a series of injuries left me grappling with limited movement. It was a frustrating time, but little did I know that Pilates would soon become my guiding light.
In 2007, I crossed paths with Karen, an exceptional teacher and founder of Pure Movement Pilates. Karen introduced me to the world of Pilates Matwork. Almost instantly, I felt a profound shift in my body. The chains of restriction began to loosen, granting me the freedom to move with newfound grace and ease. However, the impact of Pilates extended far beyond the physical realm.
To my surprise, I noticed a remarkable change in my mental state as well. As I dedicated myself to the practice, my concentration sharpened, and my stress levels started to melt away. It was this beautiful synergy of physical and mental improvements that sparked a desire within me—an urge to transform not only my own life but the lives of others too.
In 2012, I took a leap of faith and committed myself to an intensive training course, which equipped me with the skills to teach the esteemed 'Classical Pilates' which is the authentic method. Since that transformative turning point, my commitment as a Pilates teacher has never wavered. I wholeheartedly embraced the role of a lifelong learner, continuously seeking to deepen my knowledge and grow in my practice.
I look forward to teaching you so you can experience Pilates for you!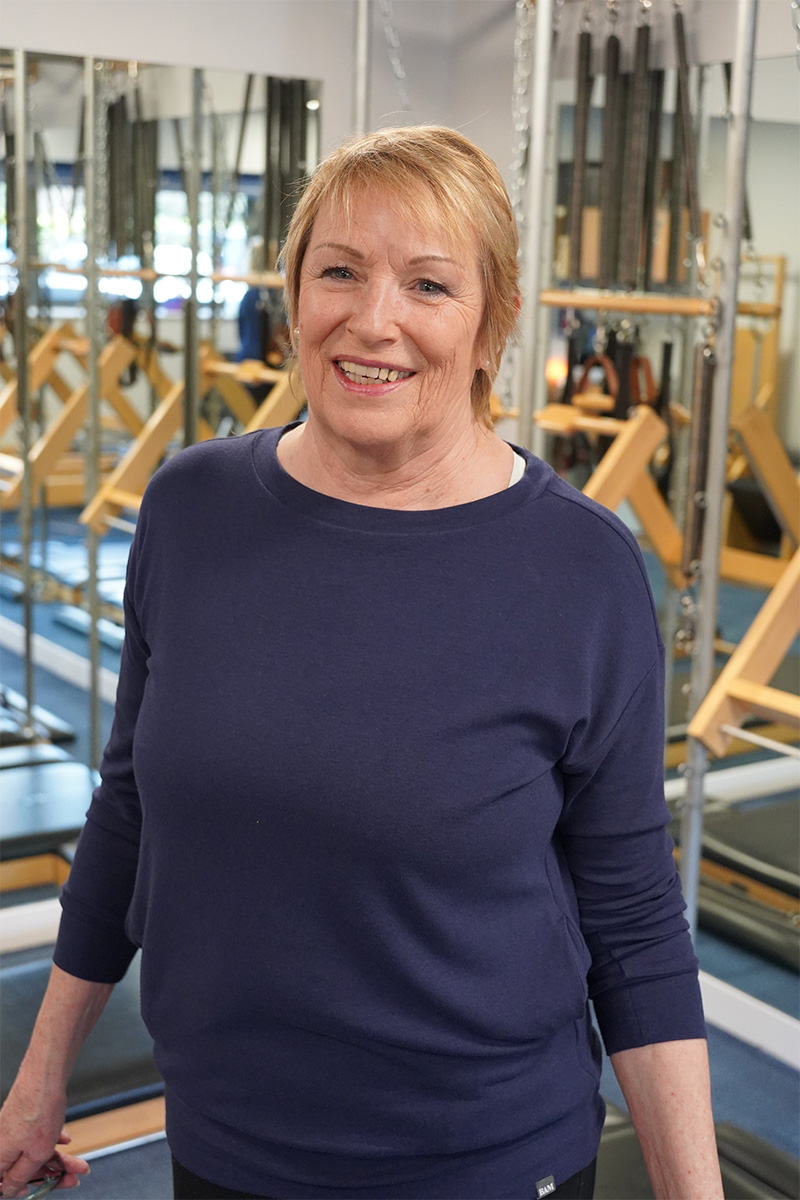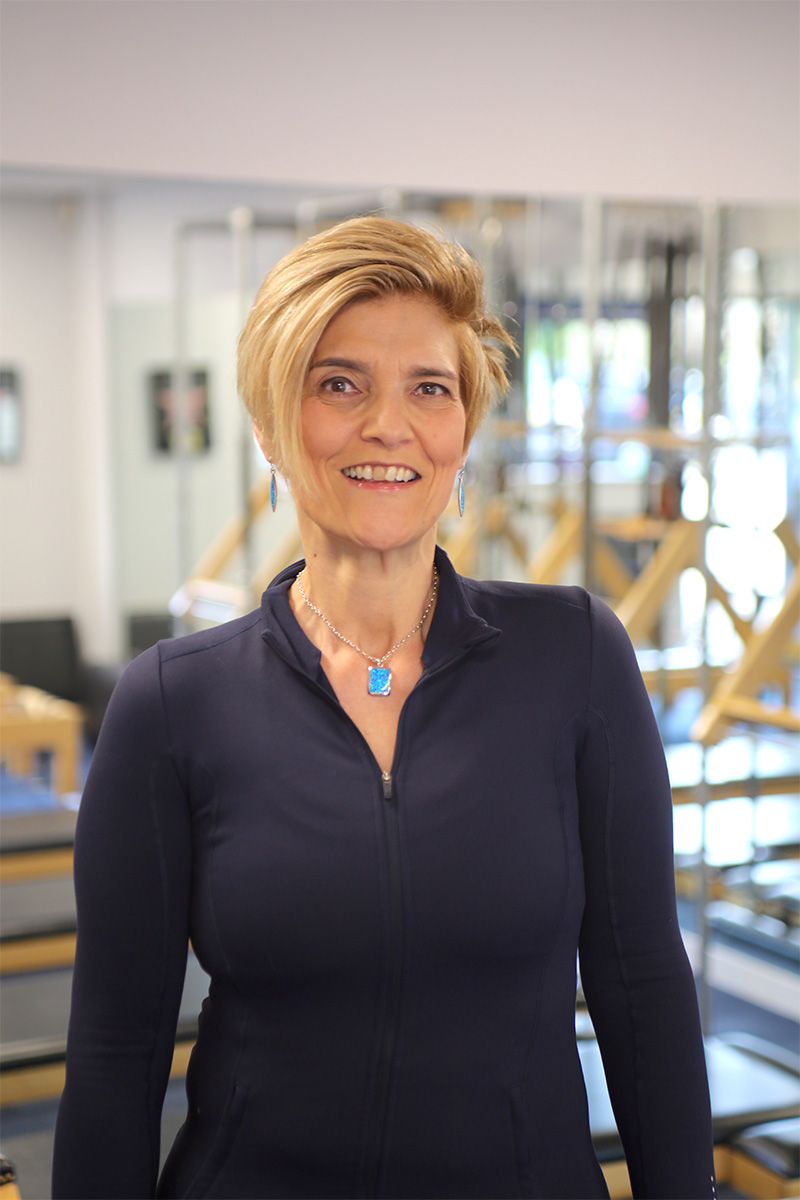 Who knew Pilates would make such a difference to my life both personally and professionally. I first stepped into a Matwork class with Pure Movement Pilates in 2013 after many pleas from my consultant to just try it and see if it helped ease the chronic back pain I had suffered for many years. Physiotherapy, osteopathy, injections all helped a little but not enough and not for any length of time so I was desperate to find something to help and hopefully something that would give continued pain relief not just short term.
I didn't really know anything about Pilates but my perception like many other was that you lie on a mat and do lots of slow stretchy things! Oh, how wrong I was! I loved the atmosphere my teacher created in the class, it was inspiring and fun! I loved working with the repertoire and the transitions to achieve flow. It was hard work, but my body felt great for it and the back pain that I had suffered for years was so much better without any medical intervention. The cherry on top was that over time with commitment and practice my body shape changed dramatically. I had always been active, going to the gym, running, cycling, but nothing had this effect on my body. I moved better, looked better and felt better!
Pilates became a real passion in my life and when I realised how much it gave me and how much I loved it I wanted others to feel the same. So, after many years of working in the corporate world I took a leap of faith in 2016 to leave it all behind and retrain to become a Classical Pilates Teacher both in Matwork and Studio Pilates. I have been in my happy place ever since, continuing to learn and grow as a teacher.
I love seeing so many clients fall in love with Pilates and getting so much from it, be that reduced pain, improving fitness levels, changing their body shape or simply the enjoying the social interaction. There is so much to be gained with regular practice. I hope to meet you at the studio sometime soon where I hope you also find a little bit of love for the Pilates Method.